Gigolo interview from the Ruhrnachrichten with Kevin from Dortmund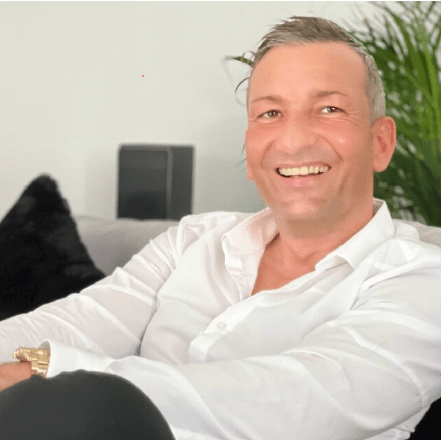 In the gigolo interview from the Ruhrnachrichten, Kevin says: "Some people's imaginations run wild".
Visits to swingers' clubs are primarily for the satisfaction of one's own sexual desire. Normally. But if it works out like Kevin's, it can also develop in a completely different way. The 41-year-old works part-time as a gigolo.
A well-paid, unusual job - which started in a swingers' club. "I used to go to swingers' clubs a lot. And the ladies often told me that I could adjust to them well and quickly - and could certainly work well in that field," says Kevin, who offers his services from the Dortmund location, but is booked throughout Germany and also in nearby foreign countries.
Three years ago, he decided to simply apply to some providers, corresponding online platforms. With success. Today, anyone who enters the terms "gigolo Dortmund" in search engines quickly comes across his profile on callboyz.net.
A meeting with or without sex?
And then first has to decide what he - or rather she - wants to book the 1.78 metre tall, well-trained man for: "Social time" or "Sweet time". In the case of the former, it's about "any kind of companionship - at parties, weddings or just for a dinner that you don't want to spend alone". But there are also rather unusual requests - for example, Kevin once played the partner of a woman who was looking for a new flat in Dortmund.
But most of his customers book "sweet time" - about 80 percent, Kevin estimates. What is it all about? "Any kind of sex," he sums it up compactly. Especially women who are actually in a relationship have very specific wishes.
"Sex practices that are not lived out."
"It is often about sex practices that are not lived out in the relationship. Where the ladies have their ideas and dreams and want to realise them." These could be BDSM practices, for example, and sometimes "very hard sex" is also desired.
When Kevin goes on a date to a hotel or to someone's home, he therefore has a black suitcase with him.
In addition to hygiene products to freshen up, "I have a few utensils with me - dildos, sex toys, restraints, a riding crop. These toys don't always get used, but it's always better to have them with you," he says.
When gigolo Kevin sets off on a sex date, he brings a discreet black suitcase with him - all kinds of sex toys are stowed here. When couples book him, it's often about realising fantasies in a role-playing game for three. The couple is sitting at a hotel bar and the callboy comes along as a great stranger, the 41-year-old gives an example. If the suggestions made and discussed in advance are too far, the callboy simply refuses.
the gigolo simply refuses.
The gigolo rejects extreme wishes
"Some people, especially men, sometimes get carried away with their fantasies." He doesn't want to go into too much detail in order to protect the privacy of those interested. But he does give one example: A man wanted the callboy to take his wife to a hotel room and put her under pressure - even a fake weapon was to be used.
The gigolo was not to be given the opportunity to discuss with the woman in advance whether this extreme role-playing would correspond to her wishes.
- and therefore refused to play along. A date often gets going much more slowly when the client is single, Kevin describes his experience: "Single women express their wishes less. They tend to let it come to them. Many have not allowed closeness for a long time, had to wrestle with themselves for a long time before they made contact."
Often these sex dates don't revolve around specific wishes about sex practices and co. - something else is much more important to women, says Kevin: "Closeness, appreciation, the feeling that needs are being taken into account."
"Often women fall by the wayside."
Whether in one-night stands or in relationships, "Often the women fall by the wayside, the men are finished quite quickly. This talk along the lines of.
'I can go on for hours' - unfortunately, that's often just not the case. Yet many women want to be pampered intensively for a longer period of time," says Kevin. "How can I respond to the partner, what could she like, many don't think about that. With me it's different, I put my needs aside, control that I'm not finished faster than the lady." For him, it doesn't matter at all whether he finds the customer attractive or not. Because it is a job that is not about his own pleasure, but about the satisfaction of the woman.
(...) The complete interview made by Jessica Will can be found under the following link:
https://www.ruhrnachrichten.de/dortmund/callboy-kevin-erzaehlt-manchen-menschen-geht-schon-die-fantasie-durch-w1680906-2000333366/
You want to book me? You can do that right here on my profile page or on my homepage https://callboy-kevin.com