Red light on? Red light off? The Escort Industry in Corona times!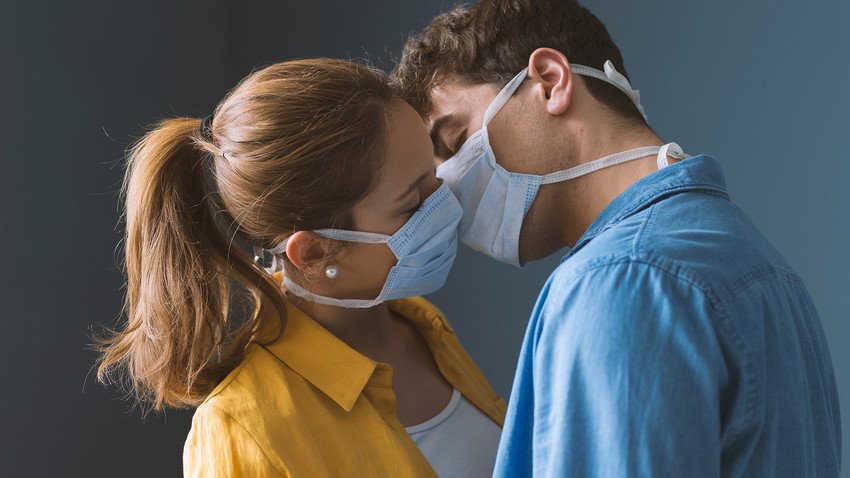 Since the lockdown there has been a drought in the erotic industry – prostitution, tantra massage, domina studios and the escort industry have been shut down
— Stand of 07/01/2020 —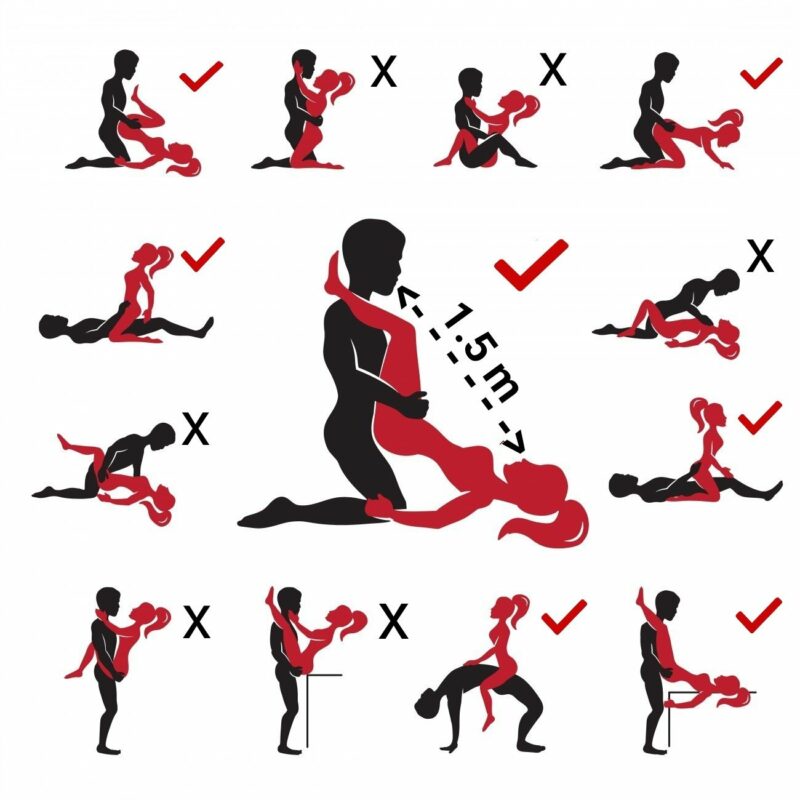 Source: https://www.desired.de/liebe/sex/sexstellungen/kleiner-penis-das-sind-die-besten-stellung/
But what about the risk of infection with protected sex?
Can the virus also be transmitted during protected sex? Basically there is a risk of infection wherever people come into close contact. So when you have sex you are at high risk due to closeness and contact – regardless of the sex practice. Since the virus is mainly transmitted by droplet infection, the likelihood of transmission when kissing is very high.
It is currently unclear whether the coronavirus can be transmitted via sperm, vaginal fluid or contact with the urethra during oral sex. An initial study has now also found the virus in the sperm of some people. How high the risk of infection through semen is, however, remains uncertain.
Oral intercourse itself would probably not be risky, but with practices such as fellatio, cunnilingus and anilingus, one is less than 1.5 meters apart and could easily be breathed on, coughed or sneezed on. An infected person could hand viruses into the genital or anal region or directly into the face and thus lead to a smear infection.
This would reduce risk through masturbation, online or phone sex or at least keeping the number of sex partners small.
Red light "OFF" in Germany
There is currently more and more relaxation in many areas. Sports, restaurant visits, private celebrations and even sauna visits have been possible again since June 15, 2020. But the erotic remains unaffected. There is disagreement and uncertainty. Some federal states have already announced a restart, but then withdrew. Some spoke of repeal as of July 1st, 2020, but that too is off the table. Nobody is really committed at the moment.
Until a final agreement is reached in Germany, customers can still enjoy the company of our escort gentlemen. Be it for an entertaining dinner or a relaxing day in the sauna.
Red light "ON" in Austria from July 1st, 2020
In Austria, the starting shot will be given on July 1st. .2020. From this date prostitution is allowed again and brothels can be re-entered. The hygiene concept is still being finalized. Sex workers have to report to the police station "Innere Stadt" in Vienna. Then, after the investigation, they will be issued with an identity card by the responsible district administrative authority.
Red light "ON" in Switzerland since June 6th, 2020
Red light on means safe so far only in Switzerland and this since 06.06.2020! Of course, only in compliance with the protection concept. However, many establishments were not yet ready to start – either the prostitutes were missing, as they were traveling to their home countries during the lockdown, or the renovations of the restaurants were not yet completed.
Many suitors are currently avoiding street prostitution because they have to leave their contact details there. Furthermore, a lack of language skills leads to problems because the prostitutes cannot explain the situation – they now hand out envelopes with forms to the clients, which have to be filled out and then remain locked with the prostitute for 2 weeks. Bernese erotic clubs sometimes have twice as many guests as before the lockdown and the suitors often even queue up.
And here are a few more "hard facts" on the subject of escort in Covid times in Germany:
– in Germany this affects more than 400,000 prostitutes
– often the sex work continues in secret
– the fine for violations is 5,000 euros
– the hygiene concept states, among other things, no oral practices, an arm's length between
the heads, contact details are kept for up to 4 weeks after the meeting
Stay informed and keep up to date on the topic! We consider the following sources to be suitable for this purpose: