Interview Gigolo Aaron – Sweet hours for HER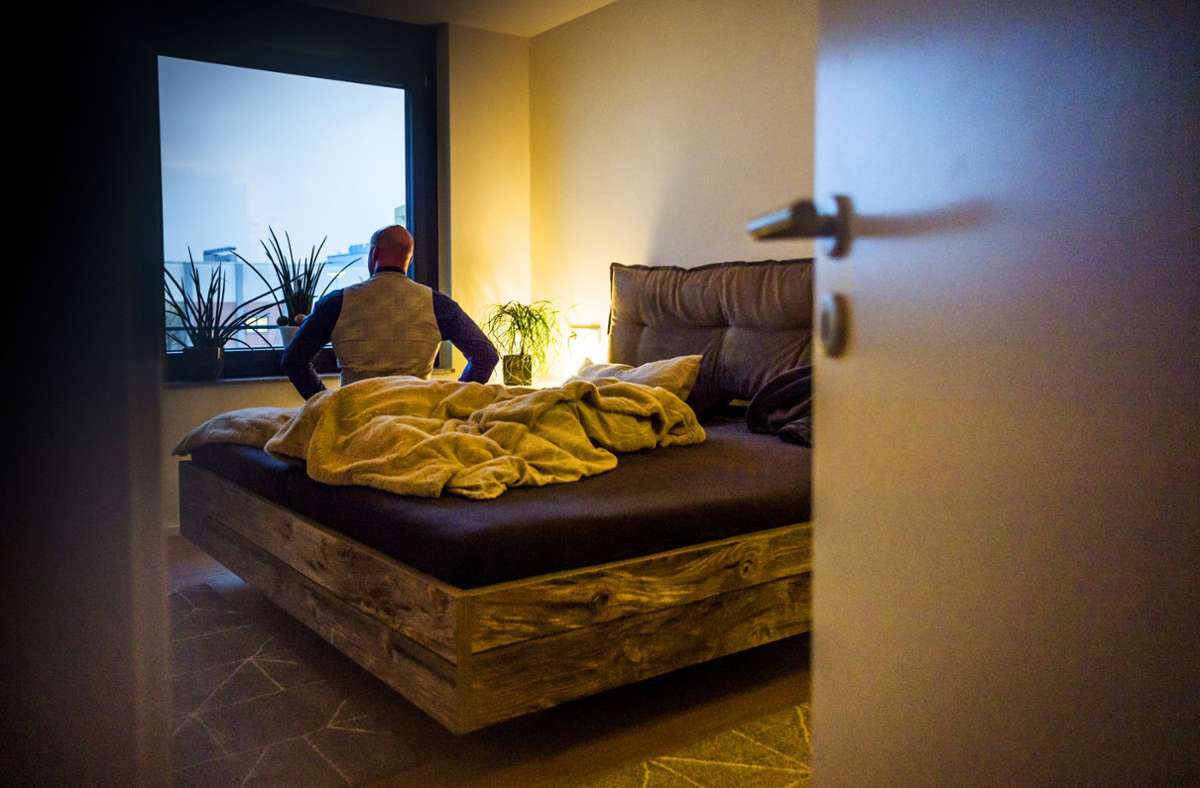 Interview Gigolo | Sweet hours for her: A gigolo talks about his everyday work.
The female clients live in semi-detached houses in the Böblingen district, in new housing estates in Remseck, in apartment buildings in the north of Stuttgart, fourth floor, no lift. They work in city halls, in marketing departments, at Daimler. "At best upper middle class, I would say, very rarely really rich," Aaron estimates. Nevertheless, the women are willing to shell out several hundred euros for his services. Aaron charges 350 euros for two hours of "social time", 400 for "sweet time", and those who want to wake up with him pay at least 1000 euros. Aaron is actually a kind of stage name. For his seduction skills, he goes to the weight studio five times a week and eats a balanced diet.
The escort man – or more casually: Gigolo – is one of 58 men who advertise their skills on the platform "Callboyz.net". The website, one of about half a dozen noteworthy callboy agencies on the net, is only three years old, but is expanding rapidly. "We started with five gentlemen," remembers its founder Michael, who also comes from the Stuttgart area and used to work in the gigolo business. For ten years he conducted field research here – and came to the conclusion that out there, an enormous demand meets a meagre supply.
What men have been able to buy for money for thousands of years has only been available to the female sex for about a hundred years: The first "gigolos" – literally, one-dancers – were originally hired men who asked unaccompanied women to waltz at dance events. The potential of this job was discovered after the First World War, when women outnumbered men, especially officers discharged from the army who had only military training but knew how to behave and dress elegantly. The first address for the second career at that time was the Berlin Adlon, which also went down in the annals as the "School of the Gigolos". One of the regular guests was Leonello Casucci, the composer of the hit song "Schöner Gigolo, armer Gigolo" (Beautiful Gigolo, Poor Gigolo), as was Thomas Mann, who was perhaps inspired there for his portrait of impostor Felix Krull. However, the gigolo's shift of those days did not necessarily end in bed. That is different today.

Breites Kreuz, gute Manieren: Callboy Aaron | Foto Andreas ReinerA broad back, good manners: Callboy Aaron | Photo Andreas Reiner
The short intro clips on the website "Callboyz.net" may show a romantic dinner by the sea or a walk in the setting sun, but basically it's all about one thing. "Most women book me for two, three hours at the most," Aaron reports, "and right to their house. It's cheaper." The small time window is the biggest challenge for the callboys, especially if the client is new. "Most of them are insanely insecure and at the same time have high expectations for the evening," Aaron tells us.
That is why the callboys already reveal much more about themselves in their internet profiles than their colleagues in the industry. "Almost all of them show their faces," reports "Callboyz.net" founder Michael.
"Those who pixelate their eyes have a much harder time."
In self-portraits, the models write what values they act according to or reveal details about their lives – that they are currently writing a novel, are married to their motorbike or believe in soul mates. They all describe themselves as good listeners, empathetic, discreet, humorous. All are at least six feet tall and "guaranteed Covid-free". "Anyone who doesn't fulfil these things will hardly get a request," says Michael. Some also post voice samples and short videos on the web and can come up with reviews from happy female customers. An excerpt: "Best birthday present ever!" And: "I can only recommend Kevin to others. But that's not all. The men also prepare the field weeks before the appointment. "I'll get in touch by Whatsapp or phone."
"After all, the client is letting a strange man into her flat," Aaron explains. In doing so, he also inquires about preferences right away. He doesn't always get answers. "Of course, many find it difficult to say that they like to be touched harder during sex, for example." Aaron accepts this sometimes time-consuming foreplay. "After all, there is no time to find out on the date. The women don't book me to chat. 30 minutes have to be enough to get to know each other." He also tries to answer questions about business in advance: When does the clock start? Is there a discount on a follow-up appointment? "The women relax best when they forget I'm getting paid."
Sometimes the boundaries between reality and illusion become blurred in this way. Many books and self-experience reports by women on the net are about wishful thinking that the callboy will leave the money and true love will result. This fantasy already helped the 90s cult film "Pretty Woman" to success, albeit with the sexes reversed. Aaron, too, has had to distance himself a few times in order to remind female clients
that they are in a purely business relationship. His ex-colleague Michael confirms the sobering reality:
"That the callboy falls in love with the client is as likely as winning the lottery."
The fact that the risk is much greater the other way round is probably also due to the strict casting process. One of Michael's employees – a former customer – has the last word here. Out of 200 applicants, only one makes it onto the platform. "Many think it's enough if they can lift 100 kilos on the weight bench," Michael explains the high failure rate. The applicants not only have to send in appealing pictures and videos, they also have to be convincing in the interview. "We look for a positive charisma, a chosen way of expressing oneself, the right motivation, namely to make women happy," Michael lists. That's why only financially independent candidates who can offer the love service as a sideline have a chance.
as a sideline.(…)
Michael didn't have to think twice about Aaron. The callboy from the Stuttgart area fits perfectly into his troupe. He has the necessary "basic equipment", has long since arrived professionally and enjoys sex. "I have always been very active," says Aaron. He got the idea to turn his favourite hobby into a profession from a partner at the time. "We had booked ourselves a callboy," he says. The partner was quite disappointed afterwards – and suggested to Aaron if he didn't want to raise the level on the callboy market. A year and a half ago he
his first gig. "I was a bit excited," he recalls. "But fortunately the customer didn't notice." Since then, Aaron has only had good experiences. "So far, the clients have all been attractive, well-groomed and sophisticated."
Conversely, he knows from escort ladies that they have a much higher "punch rate", as it is called in the business, but that they also have to be much more willing to compromise with their clients. So far, he has not had to deal with spouses returning home unexpectedly.
"My clients leave nothing to chance."
Nevertheless, married women sometimes have trouble explaining when, for example, the curtain rod falls to the floor during a passionate game or vases break. Another consequence was a rough ride in the family car in the garage, when the back door broke out. How do you explain something like that after work? "Anyway, the customer didn't get in touch after that," Aaron regrets.
But the callboys also live risky lives. Most of them lead a kind of double life that only their best buddies know about. The biggest fear is that the employer will get wind of the sideline…
You can read the complete article by Akiko Lachenmann in the following online publications:
Stuttgarter Zeitung from 22.12.2021:
https://www.stuttgarter-nachrichten.de/inhalt.callboys-in-stuttgart-kaeufliche-liebe-fuer-frauen/
Badische Zeitung from 20.12.2021:
https://www.badische-zeitung.de/suesse-stunden-fuer-sie-ein-callboy-erzaehlt-aus-seinem-berufsalltag–207414163.html